Giftware
It's About Wine!
We have the perfect gift for everyone, especially wine lovers.
Come in and check out all our unique gift ideas.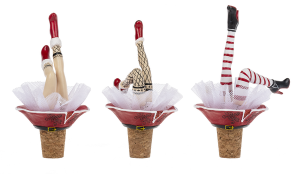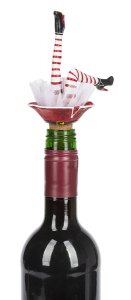 Wobbly legs bottle stoppers.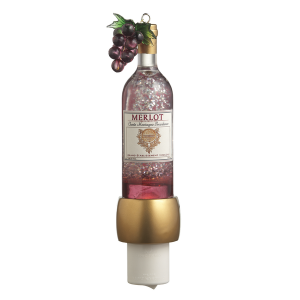 Night light
Available in Sauvignon Blanc also.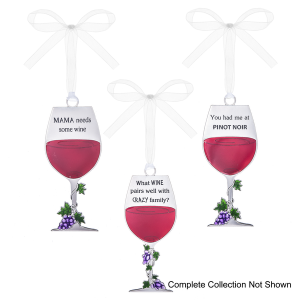 Take life one sip at a time decorations as a bottle gift tag.
Fleece lined blankets.
50″ x 60″ L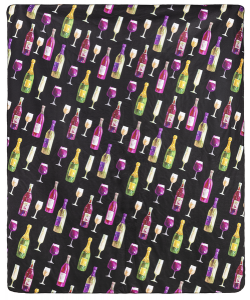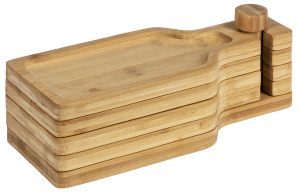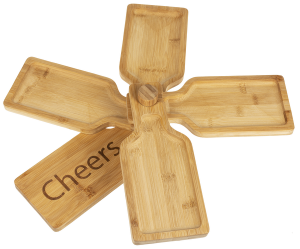 5 piece bamboo cheese/appy serving trays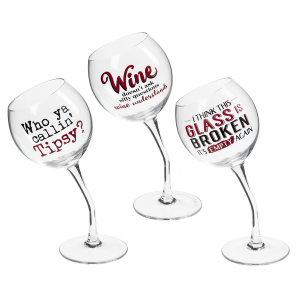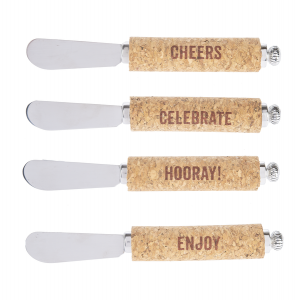 Tipsy Wine glasses
Festive Spreaders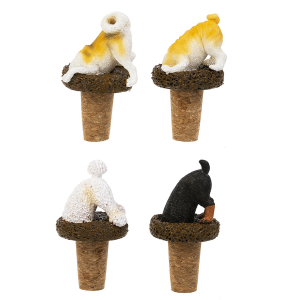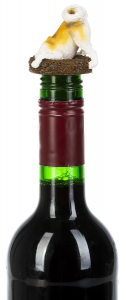 Doggy's in the Merlot again…
KITTY'S IN THE CABERNET AGAIN…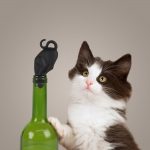 Kitty has a way of getting into everything – even the Cabernet. This time it's OK; he'll make sure it's purrrfectly preserved for later. Stop Kitty is molded from pure, food safe silicone. PRICE REDUCED $10.00 each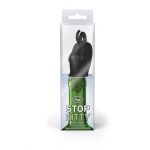 WINER DOGS drink marker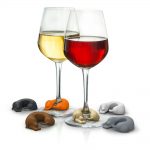 MARK YOUR TERRITORY WITH THESE DOG DRINK IDS: These darling dachsunds will mark your drink so you can find it again. WINER DOGS come in a set of 6 fun colours and are made of pure silicone. PRICE REDUCED $10.00 per set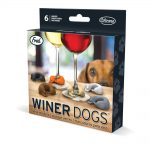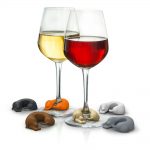 Wine Guards and Drink Guards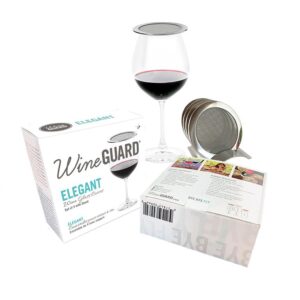 Elegant Wine Guard – A screened lid for wine glasses made from food-grade stainless steel. Protects your wine from fruit flies and allows wine to breath. Set of 4 with a stand for $44.95 (so you don't have to lay them down on an unclean surface). Individually for $12.95 each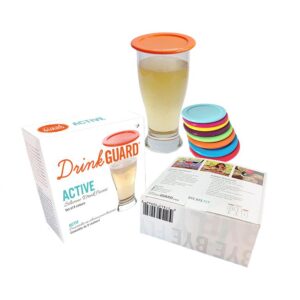 Active Drink Guard – A silicon lid for your glasses that protects your drink from bugs, keeps drinks warm or cool and sits securely on rims up to 4″ diameter. You can use them as aperitif plates so you never lose your drink at a party! Set of 8 colours to use as drink markers for $34.95 or individually for $4.99 each
SAUCED measuring wine glass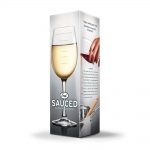 FOR THE PAN AND FOR THE CHEF – measure what to use in your dish, and what to drink! As Julie Child once said "I enjoy cooking with wine. Sometimes I even put it in the food." One for you…three for me! $10.00 each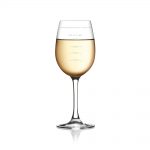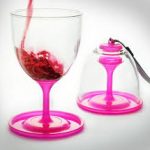 STACK'N'GO  This set of two, 10-ounce, Stack N Go glasses make a great portable, space-saving solution for camping trips or simply lounging pool side. The stem folds into the cup and with a handy carry strap, creating a compact set you can easily tote. The wine glasses are made of sturdy plastic and are 100% BPA free. Dishwasher safe. Available in Black or Red. $10.00 per set
GIN AND TITONIC ice tray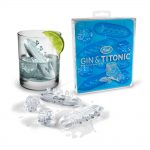 SINK ONE IN YOUR DRINK … you get four ocean liners and four icebergs in each Gin & Titonic. Just add gin, Leo, and Kate for a perfect party!$10.00 each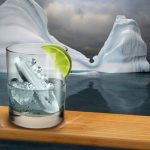 NOTED coasters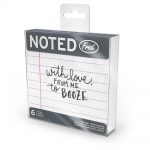 PASS NOTES AT YOUR NEXT PARTY Got something saucy on your mind but just can't spit it out? It's time to get schooled in the art of the party! Pass around NOTED coasters. They say just what you're thinking. NOTED coasters are thick, multi-ply paper stock, and will stand up to plenty of parties. 6 styles per box $5.00 each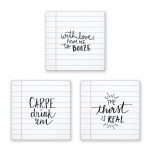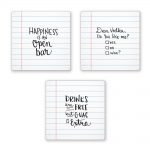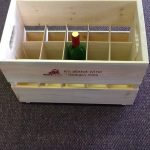 Wine racks – We have a few different kinds including 3 bottle metal counter top, 4 bottle metal counter top, 6 bottle metal floor stand. We have some new 30 & 60 bottle pine wine racks with table top. Metal floor stand/wall mount that hold 30, 50 or 100 bottles.
Wine bottle crates – We have 15 bottle pine crates, 10 bottle pine crates and the handy lunch box size of 6 bottles. We also have crates to hold your 1.5 litre bottles.
 Ravi Instant wine chiller for red wines and white wines.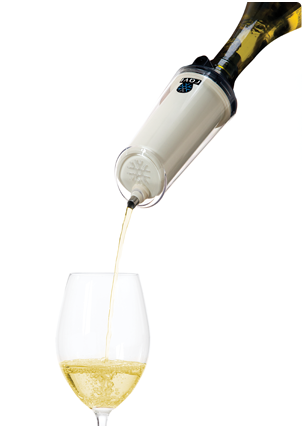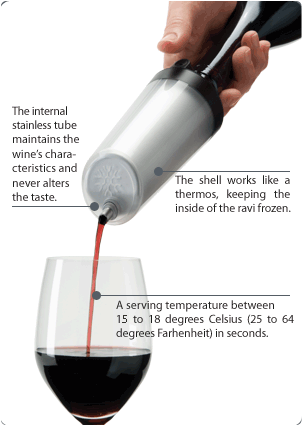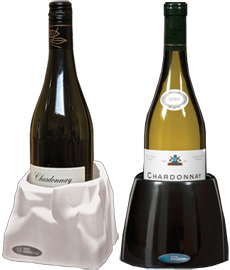 Ravi wine iceberg.