Giftware
It's About Wine!
We have the perfect gift for everyone, especially wine lovers.
New items arriving daily for

Christmas

gift giving.
Come in and check out all our unique gift ideas.
Hand Painted Decanter & Glass set and Individual glasses by local artist Dianna Veenhof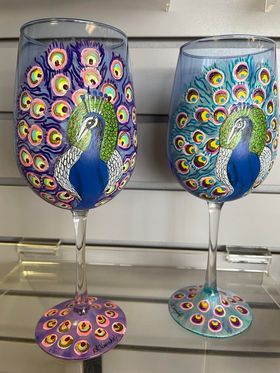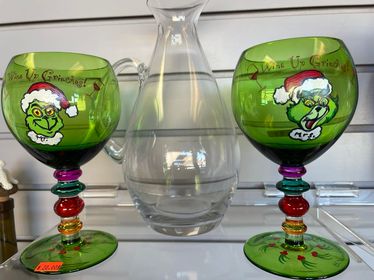 Mr. & Mrs. Grinch Wine goblets. $20 each
Peacock Wine Glasses $25 each
Stemless Wine Glasses with the many faces of Grinch. No need for drink markers! $20 each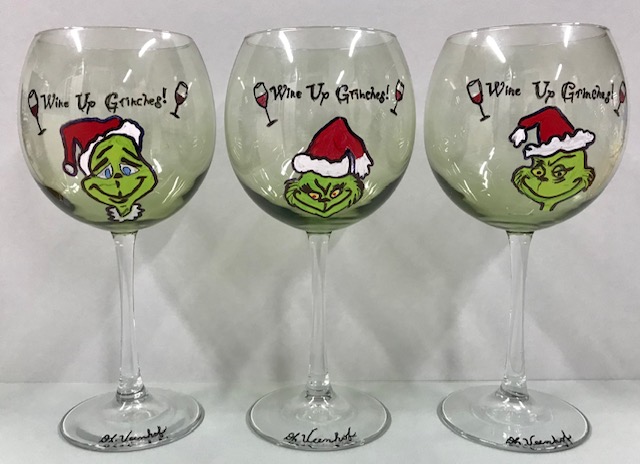 Stemmed Wine glasses with the many faces of Grinch. No need for drink markers! $20 each
Christmas Tree Ornaments – the many faces of Grinch $10 each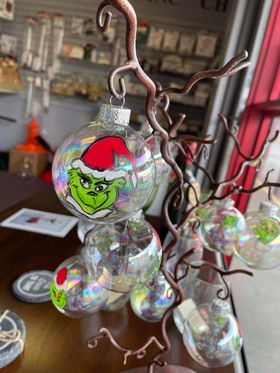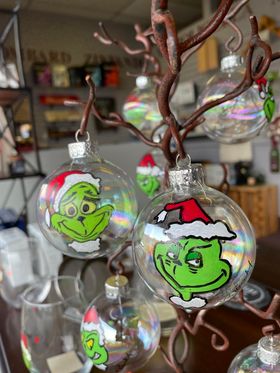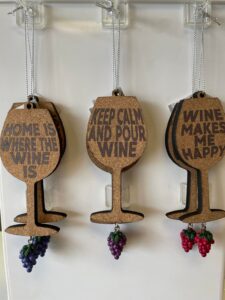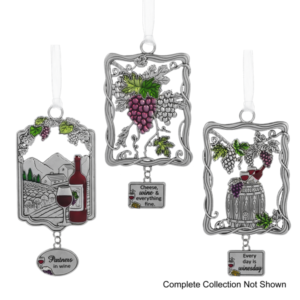 600 ml Snifters $7.00 each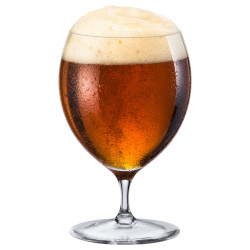 These beer glasses are perfect for all drinks.
Rum & Eggnog, Fireball & Eggnog come to mind at this time of the year!
Fill with ice, top with your favourite Island Mist Wine and guzzle!
Fill with ice, top with a Caesar. Or a G&T.
Or a rum & coke. Or a …. you get the idea!
Wine Guards and Drink Guards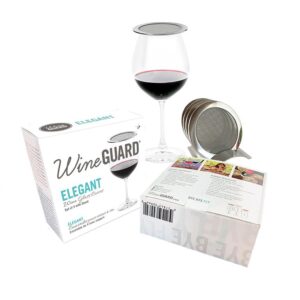 Elegant Wine Guard – A screened lid for wine glasses made from food-grade stainless steel. Protects your wine from fruit flies and allows wine to breath. Set of 4 with a stand for $49.95 (so you don't have to lay them down on an unclean surface). Individually for $12.95 each. They make the perfect stocking stuffer!!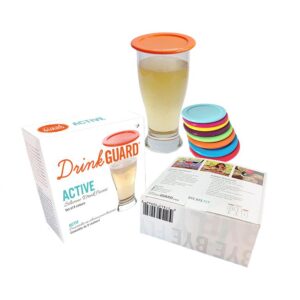 Active Drink Guard – A silicon lid for your glasses that protects your drink from bugs, keeps drinks warm or cool and sits securely on rims up to 4″ diameter. You can use them as aperitif plates so you never lose your drink at a party! Set of 8 colours to use as drink markers for $34.95 or individually for $4.99 each. They make the perfect stocking stuffer.
Wine totes hold 2 bottles. $19.99 each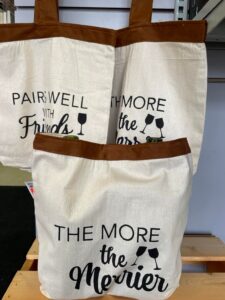 Wine signs – various prices and materials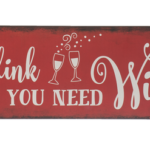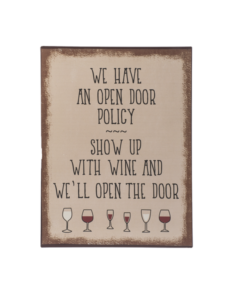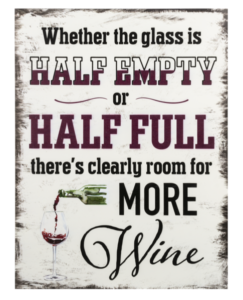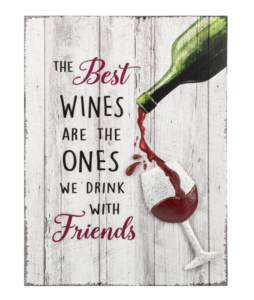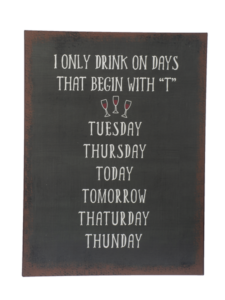 Stemless wine glasses $5.00 each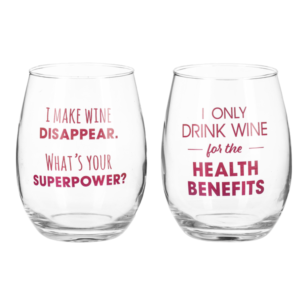 Mix'n'Match Cork Coasters – mix them up, make your own set. $3.99 each 12 different styles.
Let's go wine tasting on the couch.
Live Life Uncorked!
I love Adult Grape Juice
I don't complain I just Wine
Wine Taster Will Work For Free
Wild Hibiscus Flowers in Syrup – BACK IN STOCK!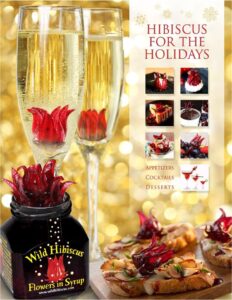 Perfect for any occasion. Dress up that sparkling wine. Serve on cheesecake or ice cream. Great in salads. The crostini recipe is fantastic. Simply stuff with your favourite soft cheese and serve.
$14 for a jar of 11 flowers
Check out their website for more recipe ideas.
VACU VIN PRODUCTS BACK IN STOCK! Wine Savers, Servers, Aerators, Corkscrews and more…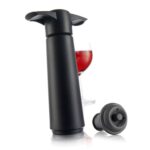 Wine Saver with stopper.
Save wine up to 6X longer. Makes a click at vacuum.
$17.99 each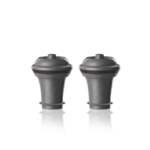 Vacuum stopper 2 pack. $8.99 each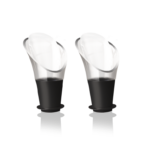 Wine Server Crystal set of 2. $11.99 each
Non-drip server to pour wine smoothly.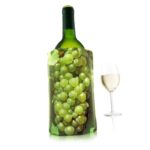 Vacu Vin Active No-Ice Wine Cooler Jacket, Green Grapes Design $25.95 each
Chilling drinks quickly and keeping them cold is no longer a problem using the Active Cooler! The amazing Active Coolers can best be described as super cold flexible ice jackets. They can, when taken from the freezer, simply be slipped over the bottle. The drink will be chilled after 5 minutes and stays cool for hours. The coolers are unbreakable and reusable.
Chills drinks in minutes and keeps them cool for hours
The coolers are unbreakable and reusable.
Active chiller without ice
Chills in 5 minutes
Keep in the freezer
No waste of space in the fridge
Made in the Netherlands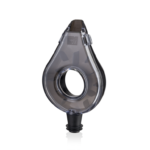 Wine Aerator    $23.99 each
Adds oxygen to enrich the wines flavour.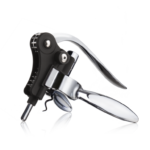 Lever Corkscrew  $49.99 each
Opens your wine bottles in style.
Vacu Vin Standard Winged Black $19.95 each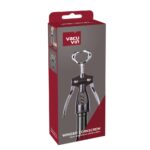 The sturdy lever arms from the Winged Corkscrew allows you to easily open a bottle of wine without damaging the cork.
Sturdy lever arms provide easy cork removal
Easily remove the cork without damaging it
Stainless Steel; Plastic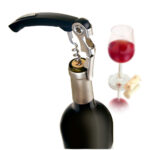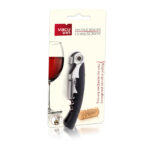 Vacu Vin double hinge corkscrew $19.95 each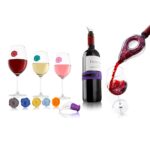 Wine Tasting Gift Set   $24.99 each
12 pieces includes 8 glass markers, wine server, wine aerator, snap thermometer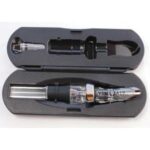 Vin-O-Air Premier Wine Aerator with gravity lid, filter, & travel case.
$49.99 each
Vin-O-Air Wine Aerator
$39.99 each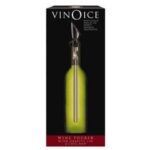 Vin-O-Ice Wine Pourer with gravity lid & chill rod keeps chilled wine at the perfect drinking temperature
$48.99 each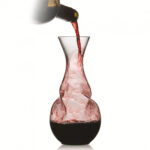 Tourbillon Aerating Decanter $21.99 each
Aerate your wine just by pouring in the decanter. Also aerates on the pour into your glass.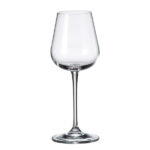 Crystallite Bohemia Collection White Wine Glass 330 ml
Set of 6 $35.99
$5.99 each
STEMWARE RACK $29.95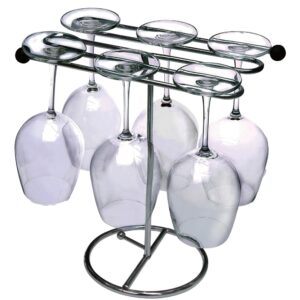 Say good-bye to unsightly streak marks on your wine glasses forever. Nice for serving as well as for drying this distinctive glass drying rack holds six glasses securely so that they won't chip or shatter. It can also be used as a wine decanter dryer by replacing the glass holder with the silicon push connector.
Easy assembly
Holds 6 wine glasses
Stainless steel
LIGHTS IN THE NIGHT Merlot $22.99 each Vino $32.99 each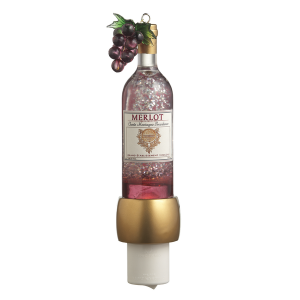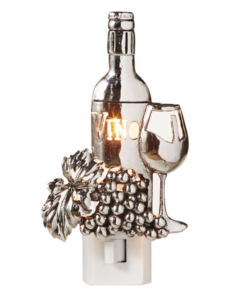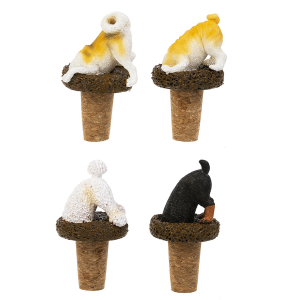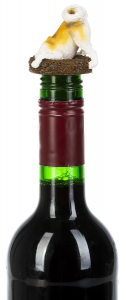 Doggy's in the Merlot again…
$5.99 each
4 different doggy wine stoppers
WINER DOGS drink marker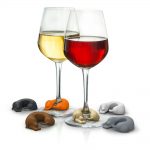 MARK YOUR TERRITORY WITH THESE DOG DRINK IDS: These darling dachsunds will mark your drink so you can find it again. WINER DOGS come in a set of 6 fun colours and are made of pure silicone. PRICE REDUCED $10.00 per set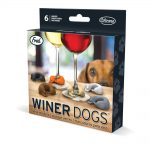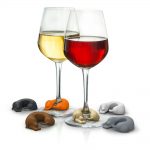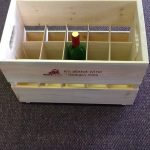 Wine racks – We have a few different kinds including 3 bottle metal counter top, 4 bottle metal counter top, 6 bottle metal floor stand. We have some new 30 & 60 bottle pine wine racks with table top. Metal floor stand/wall mount that hold 30, 50 or 100 bottles.
Wine bottle crates – We have 15 bottle pine crates, 10 bottle pine crates and the handy lunch box size of 6 bottles. We also have crates to hold your 1.5 litre bottles.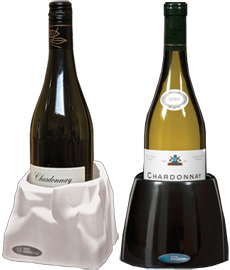 Ravi wine iceberg.