Giftware
It's About Wine!
We have the perfect gift for everyone, especially wine lovers.
Come in and check out all our unique gift ideas.
WINE LIVES drink markers
CUDDLY CATS CLAIM YOUR WINE:  Purrfect kitty wine markers wrap around the stem of your glass and remind you which glass is yours. You get six colour-coded silicone Wine Lives in each set. $13.99 per set of 6
KITTY'S IN THE CABERNET AGAIN…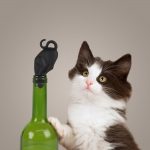 Kitty has a way of getting into everything – even the Cabernet. This time it's OK; he'll make sure it's purrrfectly preserved for later. Stop Kitty is molded from pure, food safe silicone. $13.99 each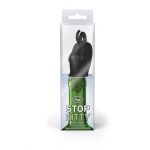 WINER DOGS drink marker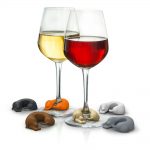 MARK YOUR TERRITORY WITH THESE DOG DRINK IDS: These darling dachsunds will mark your drink so you can find it again. WINER DOGS come in a set of 6 fun colours and are made of pure silicone. $13.99 per set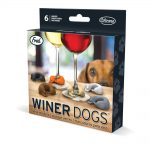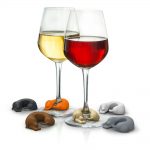 Bye Bye Fly … Wine Guards and Drink Guards
Elegant Wine Guard – A screened lid for wine glasses made from food-grade stainless steel. Protects your wine from fruit flies and allows wine to breath. Set of 4 with a stand for $38.99 (so you don't have to lay them down on an unclean surface). Individually for $10.99 each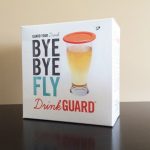 Active Drink Guard – A silicon lid for your glasses that protects your drink from bugs, keeps drinks warm or cool and sits securely on rims up to 4″ diameter. You can use them as aperitif plates so you never lose your drink at a party! Set of 8 colours to use as drink markers for $28.99 or individually for $3.99 each


Wild Hibiscus Flowers in Syrup – a unique new food item in the store now.
A beautiful and unique product – serve the exquisite Wild Hibiscus Flowers as a garnish in champagne or white wine at your next special occasion, celebration or dinner party.
Also good as an excuse to crack open some bubbly, the little flower sits in the bottom of the glass, all the bubbles stream off and subtly unfurl the flower, at the end of the drink you can eat the flower! It has a delicious raspberry & rhubarb flavor. $11.99 per jar of 11 flowers
Wild Hibiscus Flowers in Rose Syrup – a tribute to the eternal romance of the rose, the jar contains the natural essence of two dozen Bulgarian roses and 15 hand picked Wild Hibiscus Flowers. Simply place a whole Wild Hibiscus Flower in the bottom of a champagne flute, pour in some rose syrup and fill up with your favourite bubbly. A glorious indulgence bursting with Joie de vivre! $17.99 per jar
Wine Wipes – wipe that wine off your smile. Whether you call it tannin teeth, malbec mouth, or the red badge of courage, the stain red wine leaves on your teeth is eminently unattractive. Wine Wipes have been scientifically concocted to remove that filthy red wine stain without interfering with taste. They come in a handy compact with mirror or individually wrapped. A must have for all red wine drinkers. $8.99 each
SAUCED measuring wine glass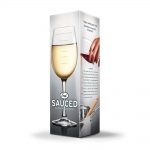 FOR THE PAN AND FOR THE CHEF – measure what to use in your dish, and what to drink! As Julie Child once said "I enjoy cooking with wine. Sometimes I even put it in the food." One for you…three for me! $19.99 each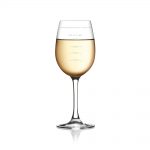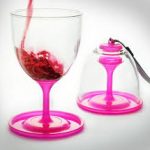 STACK'N'GO  This set of two, 10-ounce, Stack N Go glasses make a great portable, space-saving solution for camping trips or simply lounging pool side. The stem folds into the cup and with a handy carry strap, creating a compact set you can easily tote. The wine glasses are made of sturdy plastic and are 100% BPA free. Dishwasher safe. Available in Black or Red. $12.99 per set
SQUEEZE ME.  Set of 2 durable, flexible plastic 8 oz wine glasses.
Enjoy these unique stemless wine glasses. Made with flexible plastic, these glasses will never shatter. Great for parties, outdoor BBQ's, and poolside sipping. And they travel well! $11.99 per set
GIN AND TITONIC ice tray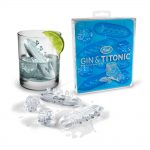 SINK ONE IN YOUR DRINK … you get four ocean liners and four icebergs in each Gin & Titonic. Just add gin, Leo, and Kate for a perfect party!$13.99 each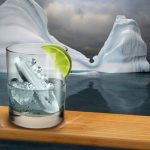 WAX & WINE flickering LED wine stopper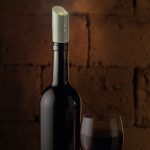 LIGHT THE NIGHT WITH A CANDLE-STYLE STOPPER … keep the romantic light burning, even if you are saving some of the wine for another day. Wax & Wine's flickering LED light sets just the right mood while preserving your wine. Remove the stopper base to reveal a USB-charging plug. The rechargeable battery offers hours of mood lighting between charges. Wax & Wine is made of strong BPA-free, food-grade ABS plastic and silicone. $19.99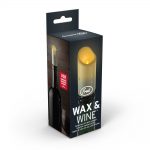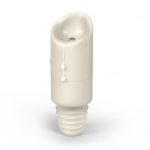 NOTED "loose-leaf" cocktail napkins
PASS NOTES AT YOUR NEXT PARTY Got something saucy on your mind but just can't spit it out? It's time to get schooled in the art of the party! Pass around NOTED cocktail napkins. They say just what you're thinking. NOTED cocktail napkins are chlorine free, unbleached paper 24 per pkg 6 different styles $8.99 per pkg.
NOTED coasters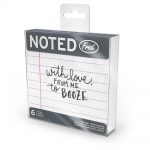 PASS NOTES AT YOUR NEXT PARTY Got something saucy on your mind but just can't spit it out? It's time to get schooled in the art of the party! Pass around NOTED coasters. They say just what you're thinking. NOTED coasters are thick, multi-ply paper stock, and will stand up to plenty of parties. 6 styles per box $9.99 each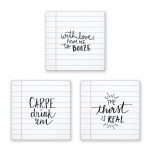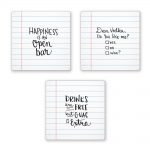 Turtle Wine Bottle Holder. Not so fast! Slow and careful is the way this cautious little turtle likes to handle things. That is why he is perfect to hold onto your favorite bottle of wine, liquor or infused oil for display in your home. Made of hand crafted and hand painted poly resin. Wine not included. $39.99 each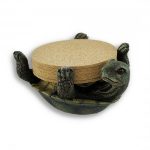 Got Your Back. This cute coaster set adds a decorative accent to any table in your home, subtly encouraging guests to place coasters under their beverages. Makes a great gift for turtle lovers that is sure to be admired. Made of handcrafted and hand painted poly resin with cork coasters. $19.99 each
Bengal Tiger Wine Bottle Holder.
This cute and playful Bengal tiger cub will take good care of your favorite bottle of wine, champagne, spirit or infused oil. Made of hand crafted and hand painted poly resin. Wine not included. $39.99 each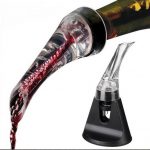 The Hawk wine aerator
The Vinturi Deluxe Aerator Tower Set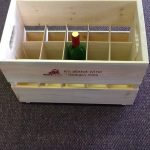 Wine racks – We have a few different kinds including 3 bottle metal counter top, 4 bottle metal counter top, 6 bottle metal floor stand. We have some new 30 & 60 bottle pine wine racks with table top. Metal floor stand/wall mount that hold 30, 50 or 100 bottles.
Wine bottle crates – We have 15 bottle pine crates, 10 bottle pine crates and the handy lunch box size of 6 bottles. We also have crates to hold your 1.5 litre bottles.
 Ravi Instant wine chiller for red wines and white wines.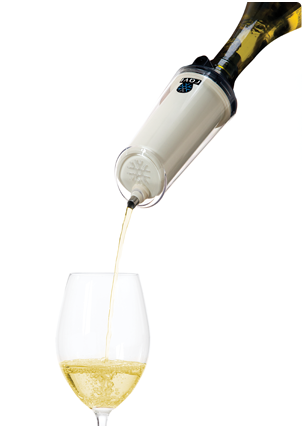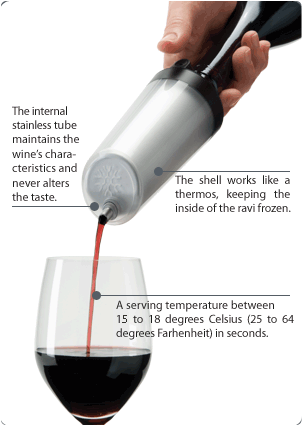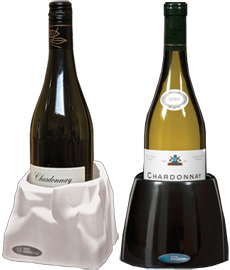 Ravi wine iceberg.