About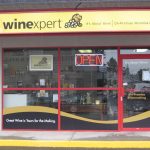 We first opened our doors for business in April 1994 and were the first on premise winemaking store in Maple Ridge. We are still in the same location on Dewdney Trunk Road and we are still the same owners.
The husband & wife team of Julie & Mike have worked hard to make It's About Wine! a fun and enjoyable part of people's lives, providing exceptional customer service, 100% satisfaction guarantee, and top quality award winning wines. We provide a clean, professional and trustworthy winemaking facility.
But the most important part of what makes us an enjoyable place to make wine is we get to know you and provide you with the highest level of personalized service. Many of our customers have been with us since the start and we feel they are like our family. We invite you to come in and join our family.
It's About Wine! is located at 20306 Dewdney Trunk Road in Maple Ridge (southwest corner of Dewdney Trunk Road & 203 St) behind the Esso gas station/Circle K store and beside Showtime Detailing/Car Wash. Easily accessible with ample free parking. Payment options include Visa, Mastercard, American Express, Debit, cheques or cash.
We have in-store sales and promotions year-round so keep your eye on this website or find us on Facebook for details.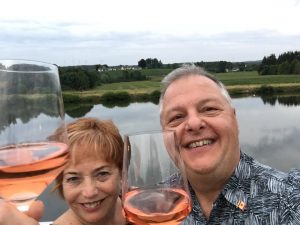 Cheers!
Julie & Mike