Food & Wine Pairings
Astringent or bitter foods go well with full-flavoured wines, such as Cabernet Sauvignon
Crisp wines, such as Pinot Grigio, gor well with salty foods
Fatty cuts of meat work well with bitter wines, as they will tone down the bitterness
Highly acidic foods pair well with acidic wines
Serve light-bodied wines with light food and full-bodied wines with heavier foods
Spicy foods pair well with sweeter wines
Sweet foods need a dry wine to offset the sweetness
Recipes: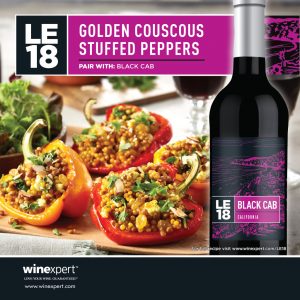 Golden Couscous Stuffed Peppers
FEATURING LE18 Black Cab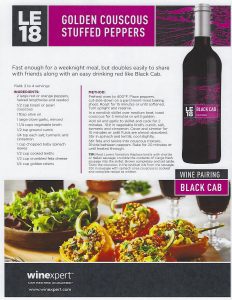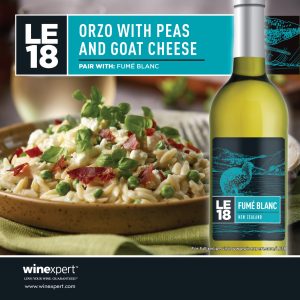 Orzo with Peas and Goat Cheese
FEATURING LE18 Fume Blanc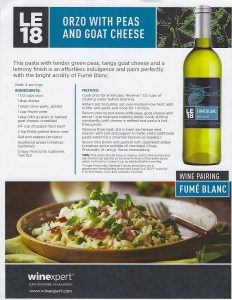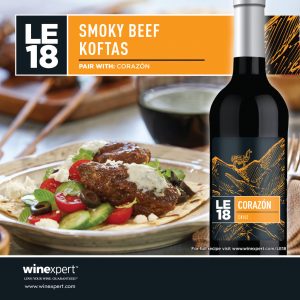 Smoky Beef Koftas
FEATURING LE18 Corazon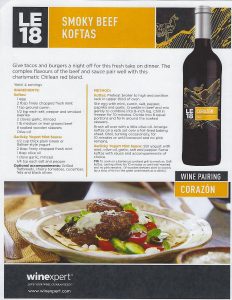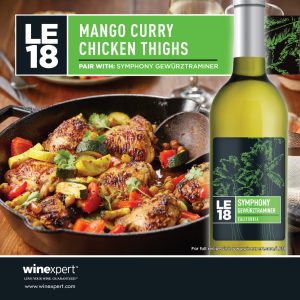 Mango Curry Chicken Thighs
FEATURING LE18 Symphony Gewurztraminer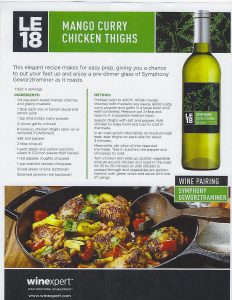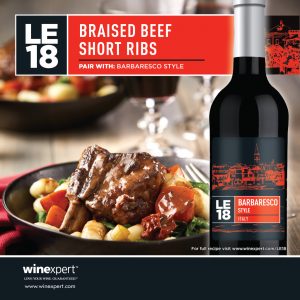 Braised Beef Short Ribs
FEATURING LE18 Barbaresco Style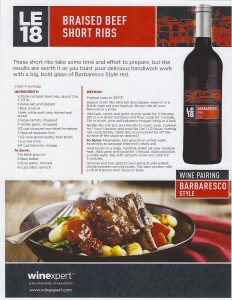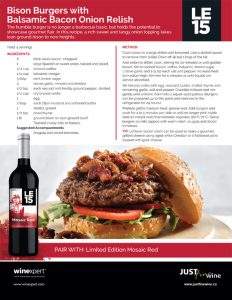 Bison Burgers with Balsamic Bacon Onion Relish
FEATURING LE15 California Mosaic Red
Featuring LE15 Mosaic Red Ground bison is blended with Dijon, seasoned breadcrumbs, garlic and onions and grilled. Served with a rich and savoury topping of bacon, caramelized onions accented with rosemary and a splash of balsamic vinegar. Click on the recipe to enlarge.