New Flavours!  Wine With a Twist!
Full fruit flavour and authentic cocktail taste are twisted into this refreshing wine-based drink that's sure to shake things up. Kick back and relax with this modern twist on wine.
These wines are a great idea for your "Signature Cocktail" at your wedding or special event. Easier to make and serve than traditional cocktails and far less expensive! Make sure you reserve yours.
The 2023 Twisted Mist program will offer two different limited release flavours each month in March, April, and May. March flavours starting March 9, April flavours starting April 6, May flavours starting May 11.
You get 30 x 750 ml bottles for $129, that's only $4.30 per bottle! We make it, you bottle it! Easy peasy.
Twisted Mist's refreshing cocktail-like flavours and lower alcohol will make it a popular beverage choice for summer, when you are looking for easier grab-and-go. And safer to have around the pool, on a boat, or on the beach. Bag'n'box it – you will get six 4 litre bags. That's only $21.50 per bag!
Or take the kit home and make it yourself for only $73.
Available March 2023
Malibu Sunset: Layered with coconut rum, pineapple, orange, and maraschino cherry flavours
Tequila Sunrise: Enjoy flavours of tequila blanco, freshly squeezed orange juice, and grenadine.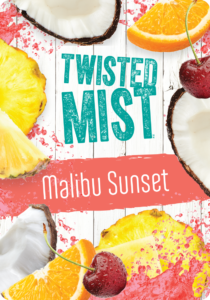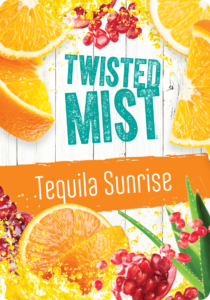 Twisted Mist Cocktail Creations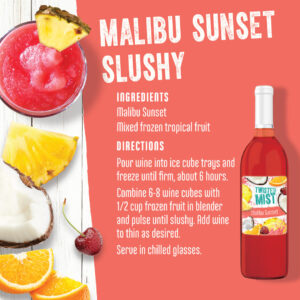 Available April 2023
Raspberry Iced Tea: Juicy raspberry and steeped tea flavours. Refreshing with lightly tannic tea finish.
White Peach Lemonade: A perfect balance of sweet white peach and tart lemonade flavours.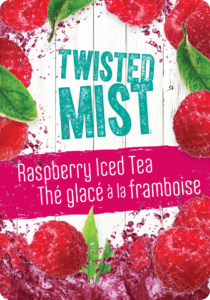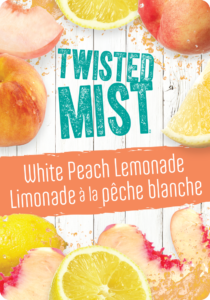 Available May 2023
Cosmopolitan: This classic cocktail delivers flavours of cranberry, triple sec, and a twist of lime.
Blue Hawaiian: Pineapple, orange, blue curacao, and coconut combine in this tropical treat that is big on flavour and fun.