New Year, New Launch! Introducing Twisted Mist.
Full fruit flavour and authentic cocktail taste are twisted into this refreshing wine-based drink that's sure to shake things up. Kick back and relax with this modern twist on wine.
These wines are a great idea for your "Signature Cocktail" at your wedding or special event. Easier to make and serve than traditional cocktails and far less expensive! Make sure you reserve yours.
The 2022 Twisted Mist program will offer two different limited release flavours each month in March, April, and May. March flavours are in the store, April flavours starting April 7, May flavours starting May 12.
We expect there to be strong demand for these exciting new wines and suggest you reserve yours as soon as possible to ensure you get some. Price for made in store is $129. Price for kit only $73.
**HURRICANE and SEX ON THE BEACH are sold out!! We still have the other flavours, but not many.**
The Line Up: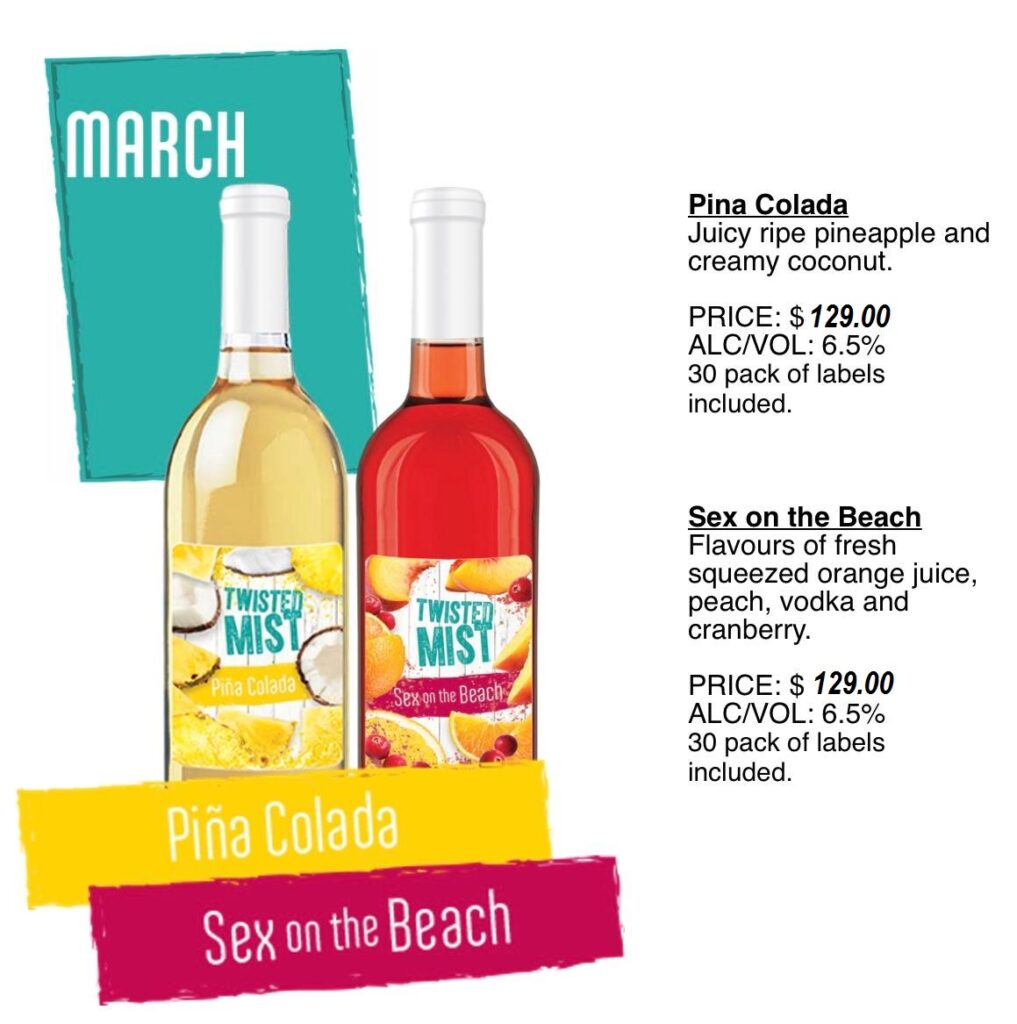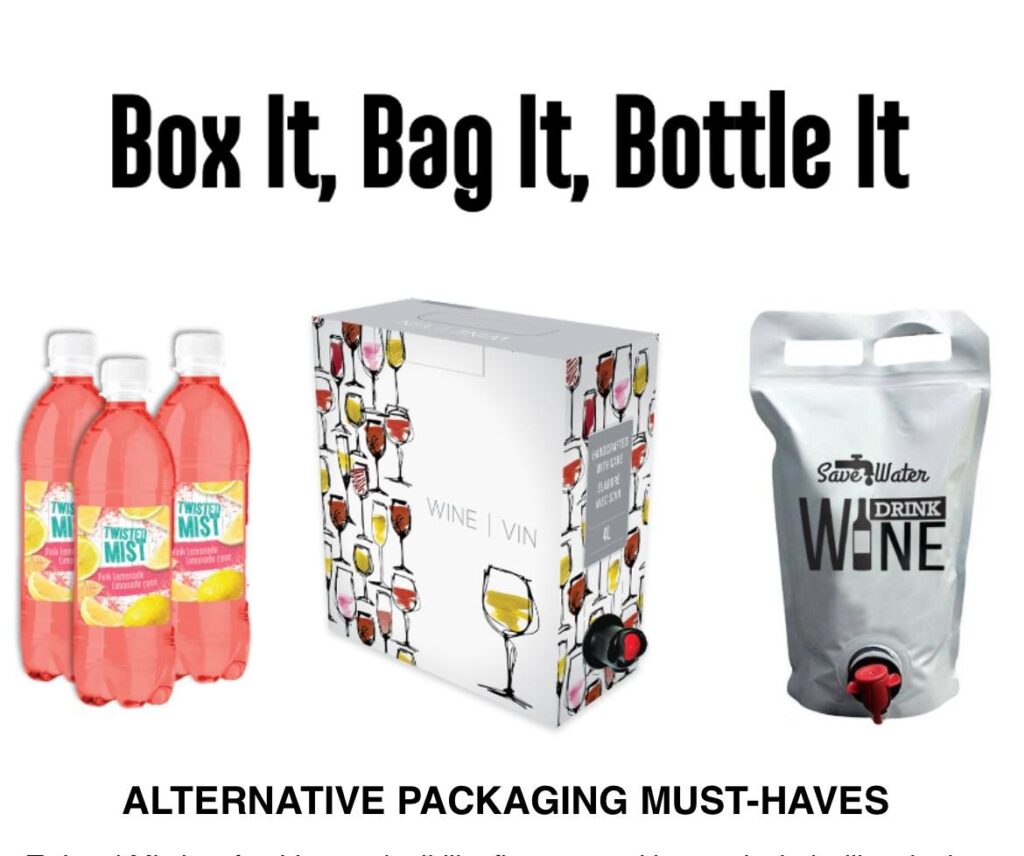 Twisted Mist's refreshing cocktail-like flavours and lower alcohol will make it a popular beverage choice for summer, when you are looking for easier grab-and-go. And safer to have around the pool, on a boat, or on the beach. Try PET bottles ($17.50 per box of 24 x 500ml bottles) or bag it (4L bag in box is $7.99. The Save Water Drink Wine bag is 3.75L  are $6.99 each).