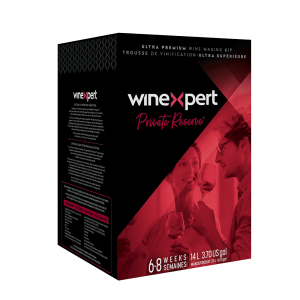 Private Reserve Ultra Premium 8 week wine kits have replaced Eclipse.
As of June 25 we have had the opportunity to try a few of these new wines. The New Zealand Sauvignon Blanc is very impressive, all the aromas of cut grass and grapefruit that carry through to the palate. Crisp acidity and juicy fruit intensity.
Old Vines Zinfandel is also very impressive. Crushed berry and smoky aromas, full of dark berry flavours. Rich, fruity and bold.
We can say without hesitation – no worries for any of you that made the Eclipse brand, these new wines are delicious!
Some new varieties have been added. Amarone is back! Super Tuscan and Bordeaux style are NEW.
All the red kits have grapeskins (except the Pinot Noir).