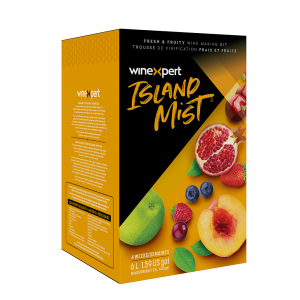 Island Mist is staying Island Mist in the new and improved wine kit line.
Some flavours have been discontinued. Most are staying in the new format. And some new flavours have been added.
One of the new flavours is Mango Citrus Mist. We have had the opportunity to bottle and taste as have a few of you. Delicously sweet mango with a crisp citrus finish. Perfect for hot summer days.