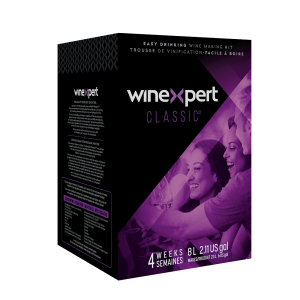 Classic 4 week kits replace World Vineyard and Vintners Reserve.
As of the middle of June we have had the opportunity to taste a few of the new improved wines. A few of you have bottled yours and given high ratings.
In the white wines Chardonnay, Gewurztraminer, Sauvignon Blanc, Viognier, and Pinot Grigio have been bottled and tasted and we are happy to announce – DELICIOUS! Noticeably improved aromas, flavours and body.
In the red wines Malbec, Cabernet Sauvignon, Merlot, and Valroza have been bottled and tasted. Lots of body, flavour and aromas. We are pleased!
Winexpert plans to resume monthly sales in July.