October Sales & Specials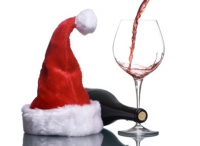 It's time to make your wine for Christmas. There are only about 80 days until Christmas and it is happening with or without wine! Why not make it more enjoyable? Order your Christmas wine now.
World Vineyard 4 week wine kits
These wines will be ready in plenty of time for Christmas and will be tasting great.
This month we feature California Trinity Red – An ideal blending of three of California 's most popular grape varieties – Cabernet Franc, Cabernet Sauvignon, and Merlot, coming together to make a perfectly balanced, well- structured dry red wine. Notes of black cherry and coffee complement the smokey, herbal flavours, and hints of vanilla that round out this medium bodied wine , making it highly enjoyable for any occasion. 
And Australian Chardonnay – Supple and slightly buttery, this wine lingers on the palate with layers of toast and spice. Extremely versatile with foods, this is the red wine' of white wines, combining beautifully with turkey dinner,  grilled pork, chicken, fish, salads and cream-based pasta sauces.
Both are $10 off this month. Sale ends October 31, 2017 and cannot be combined with any other offer.
Selection Premium 6 week wines

Two of our most popular 6 week wine kits are on sale this month. Italian Pinot Grigio is a bright, crisp, dry white wine with notes of perfume and spice on the nose. Fresh and lively with flavours of citrus and almond. A great sipping wine. California Pinot Noir is an elegant, medium bodied red wine with flavours of cherry and spice. Perfect with turkey dinner. Both are $15 off this month. Sale ends October 31, 2017 and cannot be combined with any other offer.
Vintners Reserve 4 week wines
The first 28 day wine kit in the industry, Vintners Reserve continues to set the standard.

This month we feature Shiraz – blackberry, spice and chocolate leap from the glass of this full flavoured red wine.
And Pinot Gris – verging on the golden-yellow, this wine has a medium body with aromas of apple, pear and melon and drinks well while still young.
Both are $10 off this month. Sale ends October 31, 2017 and cannot be combined with any other offer.
 aPRèS Dessert Wines
Après work, Après play, Après any day. Create the perfect ending with Après limited release dessert wines. Back by popular demand Chocolate Salted Caramel (drool) , the best selling Chocolate Raspberry and introducing Toasted Marshmallow. Available starting Sept 1, 2017 for a limited time, first come, first served. Please let us know as soon as possible which one(s) you desire. Call to reserve yours 604-465-9988
Ready to bottle in 6-8 weeks to produce 11.5L (approximately thirty 375ml bottles or fifteen 750ml bottles) of finished product.  $155 On-Premise or $99 Kit-Only. These Après wine kits are limited release and are in the store now. The timing is just right for the Holidays and bottles of these limited offerings make the perfect gifts and giveaways. Excellent for sharing with friends, family, co-workers, party hosts, or to serve to guests of your own after dinner or around the Christmas tree. 
Revel in LE2017!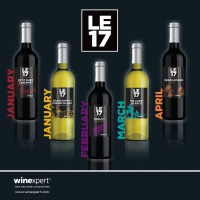 Five distinguished wines from some of the finest growing regions in the world.  Click here for all the information including recipes for these five fantastic Limited Edition wines. You must pre-order by December 2 2017 to ensure delivery starting in January 2018.
Happy Thanksgiving!
Thanksgiving long weekend hours are as follows: Saturday October 7 open 9 am until 2 pm. Closed Sunday & Monday.

And please "Like" us on Facebook. The best and easiest way to learn about our sales, special products, and everything wine.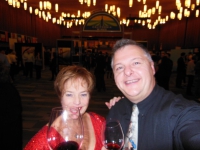 Cheers!
Julie & Mike