When Winexpert overhauled their wine portfolio in early 2020, we had some disappointed clients lamenting the discontinuation of Selection Italian Montepulciano. We're pleased to be able to turn those frowns upside down because Montepulciano is back…and for good! It's About Wine! is ecstatic to have 6 week Winexpert Reserve Italian Montepulciano returning to its shelves beginning September 16, 2021.
Ready in only 6 weeks and producing 23L (approximately thirty 750ml bottles) of finished wine, Winexpert Reserve Italian Montepulciano is priced at $178 On-Premise or $122 Kit-Only. Available on an ongoing basis beginning September 16th at It's About Wine.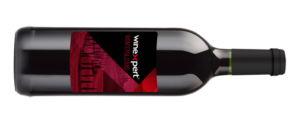 The Style: Montepulciano is the 2nd most planted grape in Italy (behind Sangiovese) and it makes a popular and classic Italian red wine.
The Region: Italy
The Wine: This wine offers notes of cherry, boysenberry, dark plum, spice, and fresh acidity.
Food Pairing: With its medium body and a naturally higher acidity, Montepulciano pairs with a wide variety of foods and will also hold up to richer and more savory foods. Ideal food pairings include popular Italian dishes like pasta, pizza, & charcuterie.
BODY: MEDIUM-FULL  ||  OAK:MEDIUM  ||  SWEETNESS: DRY  ||  ALCOHOL: 13%