LIMITED RELEASE COCKTAILS
– AVAILABLE MARCH 26, 2020 – 
Introducing two NEW limited release cocktail-inspired flavours from Island Mist:
Raspberry Mojito and Bahama Mama.
Two things we know for sure – summer is coming! And you are going to want wine. These cocktail inspired Island Mist wines are perfect. Pour into a big glass full of ice, top with rum (if you so desire) and guzzle them down. Available now for a VERY limited time. Call us today and get yours started. Both are $129 made in the store and $73 take home kit. While supplies last.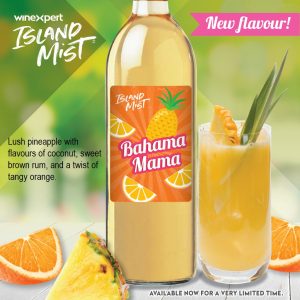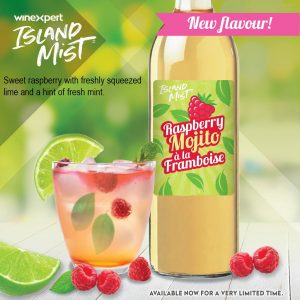 Bahama Mama – lush pineapple with                 Raspberry Mojito – sweet raspberry with
flavours of coconut, sweet brown rum,                freshly squeezed lime and a hint of fresh mint.
and a twist of tangy orange.