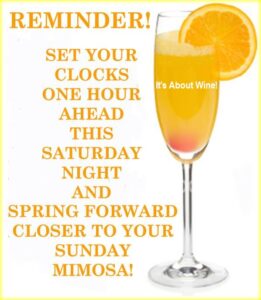 Daylight savings time begins today. Spring forward – set your clocks one hour ahead at 2 AM, or when you go to bed. Now you are one hour closer to Mimosa time!
Lose an hour of sleep. But gain an hour of daylight. Fair trade?
Or set them ahead at 4 PM on Saturday March 11 and happy hour starts one hour early!!